IFTA
You Join The STA To Be Better
Where Market Technicians from around the world speak the same language.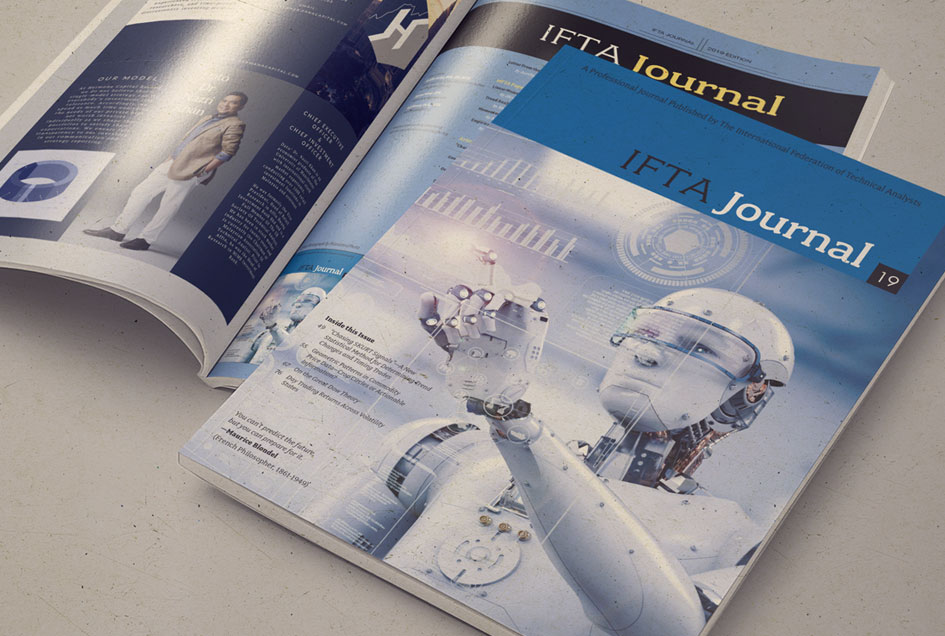 IFTA
The STA is affiliated with The International Federation of Technical Analysts (IFTA), which is the global organisation of technical analysis societies and associations. IFTA is an international non-profit professional organisation with member societies in more than 26 countries.
The STA's qualifications are recognised by IFTA. IFTA provides a worldwide Professional Technical Analysts certification, called CFTe I and CFTe II as well as the Master of Financial Technical Analysis (MFTA).
The STA's Diploma (Levels 1 and 2) certification is identical to IFTA's CFTe II.
Previous IFTA Conferences
2018
Kuala Lumpur, Malaysia
2014London, United Kingdom
2011
Sarajevo, Bosnia & Herzagovina
2007
Sharm el Sheikh, Egypt
2002
London, United Kingdom
1999
Niagra-on-the-lake, Canada
1989
London, United Kingdom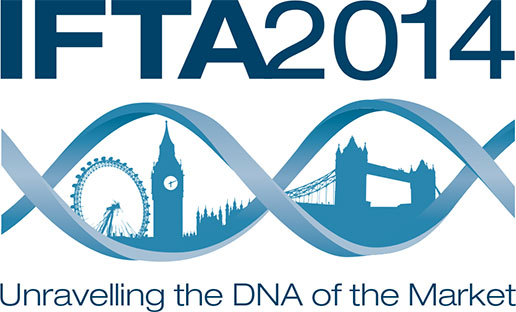 27th Annual Conference
9-11 October 2014
The Waldorf Hilton Hotel, London
The IFTA 2014 Conference was a resounding success, in terms of the investment themes it covered, key note speakers and the high number of attendees.
Learn about the latest research in behavioural finance and technical analysis as if you had been at the event. Browse our favourite videos or run through the whole three days of the conference in chronological order. Listen to the experiences of your peers and their opinions on the benefits of the conference. Every lecture and panel discussion has something of interest for both novices and professionals alike.
Watch the video summary of the 27th International Federation of Technical Analysts (IFTA) Conference which the STA hosted for the third time in London. It is just one of the many benefits STA members have access to.
Highlights from the IFTA 2014 Conference
by STA
Day One – Thursday 9th October 2014
Speakers
Presentation Title
Video & Downloads

Deborah Owen FSTA
Vice Chairperson and Head of Education, STA

Unravelling the DNA of the financial markets
The IFTA 2014 Conference organiser explains the idea behind the theme "Unravelling the DNA of the Markets."

Dr. Marcus Du Sautoy OBE
University of Oxford

Keynote address: How numbers and patterns rule our universe
Professor Marcus du Sautoy reveals a hidden numerical code that underpins all nature. A code that has the power to explain everything, from the numbers and shapes we see all around us to the rules that govern our own lives.

David Sneddon MSTA
Managing Director, Credit Suisse

Deciphering market trends: Practical applications of pattern and ratio analysis
Mr Sneddon shows how Dr Marcus du Sautoy's theories can be put into practice. He illustrates how he uses pattern and ratio analysis in his work.

David Kedmey
President & Co – Founder, Eidosearch

The application of pattern search technology in finance
David Kedmey looks at the best ways to use this valuable technique and how you can improve the way that you use it to trade.

Aurélia Gerber
Director, Bank J. Safra Sarasin

Dr. Marcus Du Sautoy OBE
University of Oxford

David Sneddon MSTA
Managing Director, Credit Suisse

Jeff Hochman
Director of Technical Strategy, Fidelity Worldwide Investment

Panel session: Understanding risk
Understanding risk – the panel discuss different aspects of market and investment risk and how to best address it.
Day Two – Friday 10th October 2014
Speakers
Presentation Title
Video & Downloads

Richard Taffler
Professor of Finance, University of Warwick

Behavioural Economics/Finance
Professor Richard Taffler, an authority on behavioural finance, discusses how cognitive biases often lead to systematic deviations from a standard of rationality or good judgement. He also explains how a better understanding of these heuristics and of the biases to which they lead could improve judgements and decisions in situations of uncertainty, such as prevalent in financial markets.

Larry M. Berman
Co-Founder, ETF Capital Management and The  Independent Investor Institute

Behavioural finance related to financial markets
In this presentation Larry Berman from ETF Capital Management covers how investors think about investing and why every trader is different. Understanding who you are as a trader will improve your effectiveness. For example, not all traders will be able to trade the Elliott Wave Theory or short-term swing trading because they are not wired to think that way while others will be very successful at it.

John J. Murphy
Chief Technical Analyst, Stockcharts.com

Trading with intermarket analysis
John J Murphy, author of the seminal 'Technical Analysis of the Financial Markets,' discusses trading with intermarket analysis.

Robin Mesch
President, Robin Mesch Associates

Reading the language of the market with market profile
Robin Mesch takes an in-depth look at the latest techniques in the application of Market Profile and how it can improve your trading strategies.

Cyril Baudrillart
Senior Investment Advisor, BBSP

How to avoid black swans with point & figure charts
In this presentation Mr Baudrillart demonstrates how Point & Figure charts can help investors avoid fat tail event.

Dr. Hank Pruden
Professor, School of Business, Golden Gate University

Feng Han
Head of Technical Research in Asia, Fidelity

Masaaki Yamada
Financial Engineer, Tokai Tokyo Securities Co Ltd.

Christopher Grafton
Head of Technical Analysis, Advanced Research Japan

Power hour: Focus on Japan
The panel present the latest research on Heikin-Ashi, the BPV Ratio Indicator and Hurst Cycles.

Robin Wilkin
Senior Director, Lloyds Bank

Elliott Wave: From text book to trading floor
Robin Wilkin addresses the application of the Elliott Wave Principle and how to use it to your best advantage.
Day Three – Saturday 11th October 2014
Speakers
Presentation Title
Video & Downloads

Tony Plummer FSTA
Helmsman Economics Ltd

Neuroscience of trading
Tony Plummer explains how the brain and body co-evolved and that the 'mind' involves the brain and the body. He then goes on to talk about Prospect Theory and how to neutralise it, followed by discussing the implications of neural networks.

During the 'Power Hour – The chart most likely to…
The panel show their favourite charts and discuss their technical outlooks on certain financial markets.

Giorgos Siligardos
Financial Software Developer

Algorithmic identification of chart patterns
Dr Siligardos talks about three academic approaches which can be used to identify chart patterns in financial markets. He then goes on to demonstrate how he developed algorithms for chart pattern identification and shows the statistics of one of his algorithms going back to 1982.

Robert R. Prechter, Jr
President, Elliott Wave International

Socionomic theory: A foundation for technical analysis
In this talk Robert Prechter presents his alternative to the Efficient Market Hypothesis.
Please Note:
All videos, slide presentations and other material are copyright to the Society of Technical Analysts 2014 and may not be reproduced other than for individual personal use without specific permission from the society. Nothing in these videos or slide presentations constitutes advice. These videos or slide presentations may have been prepared some time ago. Specialist advice should be taken in relation to specific circumstances. No warranty, express or implied, is given as to its accuracy and we do not accept any liability for error or omission in the information contained in these videos or slide presentations. We shall not be liable for any damage (including, without limitation, damage for loss of business or loss of profits) arising in contract, tort or otherwise from any action or decision taken as a result of viewing these videos or slide presentations. The views expressed in these videos or slide presentations do not necessarily reflect the views of the officers, directors or any member of the Society of Technical Analysts.
Not ready to join? Stay Updated
If you want to learn more about membership and being part of the STA, sign up for our updates so we can keep in touch.

Monthly Meetings
The STA holds 11 monthly meetings in the City of London, including a summer and Christmas party where canapés and refreshments are served.
MORE INFO

Latest Videos
As a service to our members, many of whom are unable to attend all our monthly meetings, we have been making videos of meeting presentations for several years.
MORE INFO

STA Libraries
The STA has an extensive library of classic technical analysis texts. There are over 1000 books in the collection. It is held at the Barbican Library with a smaller...
MORE INFO