Access 100,000 Books and Articles via your STA Barbican Library Libby Membership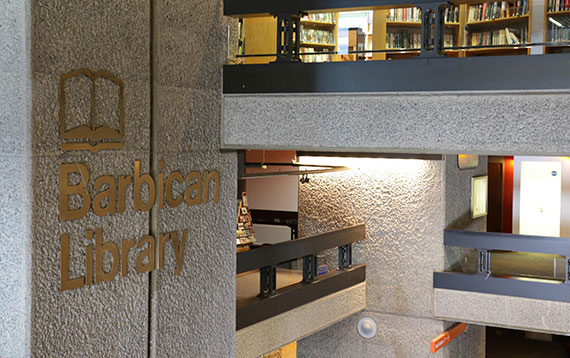 Barbican Library – Online and physical use
The public library of the City of London at the Barbican Centre holds around 1,500 books on Economics, Finance and Investing; this includes the STA collection.
STA UK members are eligible to join the library as standard adult library members. They need to attend in person to the library to join – bringing with them proof of name (STA membership card, bank card, staff pass etc) and proof of address (driving licence, recent bank statement, utility bill etc).
The Barbican Library opening hours are as follows:
Monday 9.30 – 5.30
Tuesday 9.30 – 7.30
Wednesday 9.30 – 5.30
Thursday 9.30 – 7.30
Friday 9.30 – 5.30
Saturday 9.30 – 4.00
Other City of London libraries hours are available here https://col.ent.sirsidynix.net.uk/. Just click on Library Information.
The STA are delighted that STA UK members are also able to access the City of London Barbican Library's digital Overdrive collection via their Libby App. Library members can choose from a great selection of eBooks, eAudiobooks, eMagazines, eComics and music videos which can be downloaded on to many devices including tablets, mobile phone and many devices compatible with the Libby App.
UK STA members wishing to become a member of the City of London libraries do this by going into the Barbican Library or another one of their libraries to join with proof of home address and ID. Once a member you will be able to gain access to both the physical and electronic library.
If you are unable to attend in-person to join the library, you can apply for temporary online membership which will currently give access to Overdrive and Libby. If your library card has expired then you will need to get it reinstated before you will be able to access Overdrive / Libby.
Once you have a valid membership number you can access the collection by downloading the Libby / Overdrive app to your device, search for City of London Libraries and then input your library membership number.
Click here for the City of London eLibrary help sheet.
Over the coming months the STA and the  Barbican Library will work together to add a selection of technical analysis titles – even then these will at first be limited, as not all publishers allow lending via Overdrive. Over time this will no doubt improve, but meantime members can enjoy the library's online resources.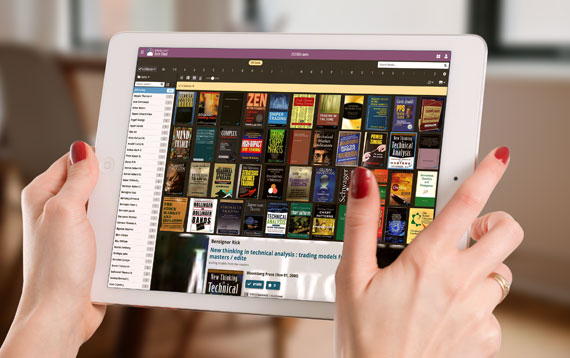 Entire STA Collection
The STA has an extensive library of classic technical analysis texts. There are around 1000 books in the collection. All of the books on the STA Diploma Part 1 and 2 reading lists are held in the collection, generally in multiple copies. We have attempted to provide more than one authority on all major topics within technical analysis. For instance we have five authors on Point & Figure and four on Candlestick charts. To search the stock catalogue please click here.
Our librarian is always interested in suggestions for books to add to the collection. Please contact him via info@technicalanalysts.com.
The Society's objective is to keep its book collection current and up to date, allowing any member to borrow not only classics but also the most recent books on technical analysis. The entire STA collection has been catalogued and can be viewed by clicking on the link below.
Locations


Barbican Library
Level 2, Barbican Centre, Silk Street,
London EC2Y 8DS
Opening hours:
Mon, Wed, Fri: 9.30am-5.30pm
Tue, Thu: 9.30am-7.30pm
Sat: 9.30am-4pm
Sun: Closed
Contact us:
+44 (0)20 7638 0569
barbicanlib@cityoflondon.gov.uk

Not ready to join? Stay Updated
If you want to learn more about membership and being part of the STA, sign up for our updates so we can keep in touch.

Monthly Meetings
The STA holds 11 monthly meetings in the City of London, including a summer and Christmas party where canapés and refreshments are served.
MORE INFO

Latest Videos
As a service to our members, many of whom are unable to attend all our monthly meetings, we have been making videos of meeting presentations for several years.
MORE INFO

STA Libraries
The STA has an extensive library of classic technical analysis texts. There are over 1000 books in the collection. It is held at the Barbican Library with a smaller...
MORE INFO