STA Annual Dinner – November 2015
Wednesday 25th November 2015
On Wednesday 25 November, the STA held its annual Dinner at the impressive National Liberal Club, One Whitehall Place. New faces and old friends gathered for pre-Drinks in the Smoking Room before sitting down to a three course dinner in the fabulous David Lloyd George room. This year's guest speaker was Dr Greg Davies of Barclays Wealth, who gave an enlightening and entertaining talk on his speciality, behavioural finance.
The STA Annual Dinner also included announcing a new Fellow to the Society – Simon Warren. He has been instrumental in driving the STA forward, has made certain that the Society adheres to good corporate governance and always had the STA's best interests at heart. He has recently helped modernise the Barbican library, put into place an investment committee and proof read the second version of the STA's Home Study Course, all while being the STA's treasurer for over a decade.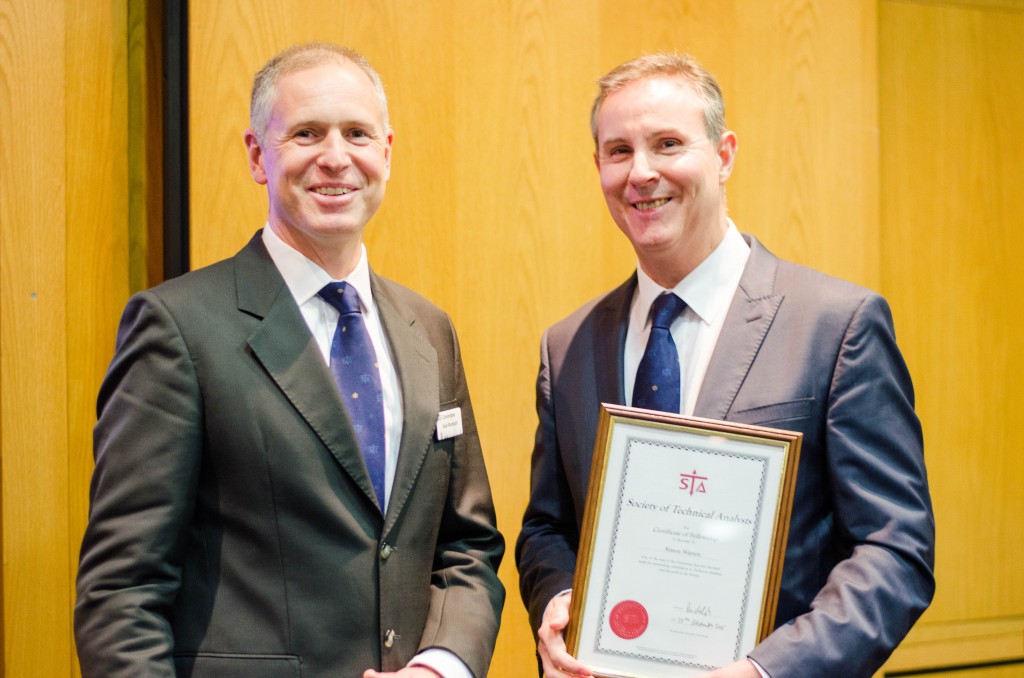 Click below to see the gallery.
Next STA Meeting
STA Monthly Meeting – April 2023
Tuesday 11th April 2023 at 6:30 pm
Trading Multiple Strategies: Diversify and Smooth the Equity Curve
Speaker
Nick Radge, Head of Trading & Research, The Chartist (Australia) and TradeLongTerm.com
STA Monthly Meeting – April 2023
Tuesday 11th April 2023 at 6:30 pm
Trading Multiple Strategies: Diversify and Smooth the Equity Curve
Speaker
Nick Radge, Head of Trading & Research, The Chartist (Australia) and TradeLongTerm.com
Future STA Meetings
STA Monthly Meeting – May 2023
Tuesday 9th May 2023 at 6.30 pm
Speaker: TBC